Arklight:
a musical overview
by Mark McCawley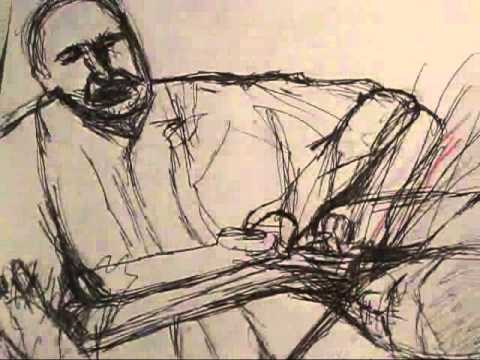 Danny Kolm, Gregory Kolm and Max Kostaras are three twentysomethings who've lived their whole lives in Queens, NYC. Danny and Greg are brothers who started playing music together in 2003 under the name Arklight, releasing dozens of cassettes and Cdrs on small independent labels. Their early sound was a harsh mix of no wave noise, free jazz energy and punk psychedelia. Various friends filled in the lineup, with Danny playing guitar and Greg manning the drums, until 2013 when Max, a childhood friend and sometimes collaborator, became a permanent member on lead guitar. It was then that their sound shifted to reflect a burgeoning interest in songwriting, structure and improved musicianship. For inspiration, Arklight looked to the music they grew up on and loved, including Neil Young, Nirvana, Sonic Youth, Velvet Underground, Nick Cave and Beat Happening. They hope to continue their development and follow the muse wherever it may lead them.


Free streams of Arklight's early work:
Hell's Black Intelligence (2011)


Camara
Cassava
The video, "Malapropism" (top of page) is also from this 2012 release 'The Beginners' by Arklight from Teflon Beast Records.
A)Torture Mechanism / ARKLIGHT (split cdr) from Balefire Recordings (2009)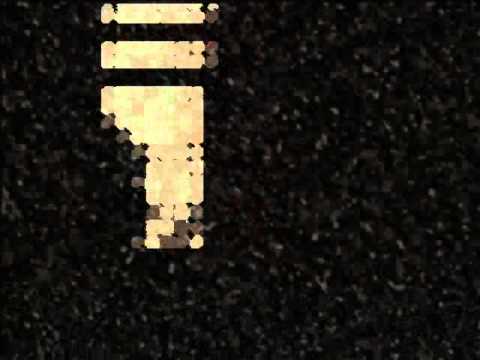 The "Steinway St" video is off of Arklight's forthcoming cassette, 'Decadence And Paranoids' on Faux Pas Recordings. The following image will be the cover image of 'Decadence And Paranoids':
Mark McCawley: Exactly whose artwork/animation is depicted in Arklight's video, "Malapropism"?
Daniel Kolm: I did the majority of the artwork and animation for the "Malapropism" video, Gregory did the last bit at the end with the band name. Greg and Max are both artists and we've tried to do a stop motion video with their work, but it's a painstaking process to draw that way and they can both be perfectionists when it comes to their art. My style is more sketchy and haphazard so it was much easier for me to work that way, I wasn't going to get discouraged if things looked off or fucked up, I like it that way haha. Gregory takes his art very seriously and I know you're aware of his work, it's been featured on several of our albums and websites. Max is also an artist, he's the most recent member of the band so we're still finding a way to fit his work in, but we're confident it will be at some point.
Mark McCawley: How much influence has the noise, no wave, and rock in opposition movements had on the development of Arklight's sound? One can hear the influences of Sonic Youth, Throbbing Gristle, Swans, for instance.
Daniel Kolm: Noise and No Wave in particular have had a huge impact on our sound. Tracing the roots of our development, Nirvana would have been an early entry point, as they were for a lot of people, then through them you find out about Sonic Youth, then Swans, DNA, Mars, Teenage Jesus and the Jerks, Suicide, Throbbing Gristle, Cabaret Voltaire, etc. For awhile we were just searching out the most extreme music we could find, free jazz, power electronics, black metal, anything that seemed to convey pure energy and primal anger. Of course, you get older and realize that can turn into a dead end, even for the bands I mentioned, any of them that lasted and had long careers did so by changing their sound, becoming better musicians, using more traditional forms, looking to their roots and contemporaries for inspiration, whatever would get them out of that quagmire. As far as rock in opposition, I've heard that term used in reading about Henry Cow, but I don't know as much about that movement. I know that Fred Frith is a great guitarist though.
Mark McCawley: How much does atonality and dissonance work into Arklight's overall sound?
Daniel Kolm: I'm sure atonal and dissonant are terms that could be used to describe a lot of our early music and some elements of our current music, but we come from a rock/punk/noise background more than a classical or avant garde background and I associate those terms more with academia. None of us are classically trained or studied music theory, we just love music and experimenting with sound, we try not to overanalyze it too much.
Mark McCawley: Arklight's songwriting borrows much from pop and literary sources. Was this intentional?
Daniel Kolm: Absolutely our songwriting borrows a lot from pop and literary sources as well as from film and pop culture in general. The point isn't to be post modern or create a laundry list of influences, but just to find inspiration in anything that you come across, I remember reading a story about John Lennon writing Good Morning Good Morning based on a Kellogg's cereal commercial and he would always have the television on low in the background while he wrote. We similarly try to keep an open channel and take/borrow/steal from whatever strikes our fancy, art isn't created in a vacuum, you can take what the world gives you and still make a strong personal statement. UG



Arklight are Danny Kolm, Gregory Kolm, and Max Kostaras. This NYC based band have been playing together in various incarnations for 5 years. They make weirdo noise pop stuff with busted guitars and malfunctioning drum machines. They have worked with tons of small labels like Teflon Beast, Phase!, Young Girls Records, LFT, Ruralfaune, Abandon Ship and Disaro. Get in touch with Arklight here:
https://www.facebook.com/pages/ARKLIGHT/35852697004
http://arklightband.tumblr.com/