Selected Discography
of Rick Miller
review by Mark McCawley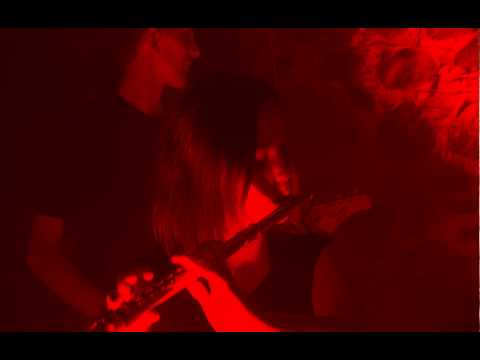 Self-taught Canadian multi-instrumentalist, Rick Miller has released thirteen individual albums since his 1984 debut release, Starsong, moving from ambient, techno electronic synthesizer based music (Paradox-Electro Leftovers) in the mid to late 1980s and 1990s (Interstellar Passage) towards more progressive rock oriented music (Dreamtigers, The End of Days) around 2000 and beyond.



Leftover And Bonus Tracks, 2008
What one finds uniquely distinctive about the postmillennial progressive music of Rick Miller is his ability as a singer songwriter, as well as his choices of vocalists for his songs, which rival many of the new avant prog labels (AltrOck, Northern Spy Records). Listen to these two tracks from Rick Miller's Leftovers And Bonus Tracks (consisting of material recorded between 2000 and 2008 which never made it onto any of the other albums on Bandcamp or was used as bonus material on another CD release) and how Miller makes use of contrasting vocal styles:
Rick Miller — You Never Said Goodbye (from 'Leftover And Bonus Tracks', 2008)
Rick Miller — The One (Original Version) (from 'Leftover And Bonus Tracks', 2008)
Leftovers And Bonus Tracks track listing:
The Breeze, The Ocean, The Rain (04:38) I'm Alive (04:09) You Never Said Goodbye (03:01) Time And Without You (05:36) The One (Original Version) (03:57) Sometimes (03:06) It Is Time (03:12) These Eyes Of Mine (03:28) Lovely Room (03:07) Angel Eyes Part 2 (01:40) The Other One (04:04) Springtime (01:30)
Line-up / Musicians:
Kristina Vowles: Vocals
Julie Leahy: Vocals
Jen Leahy: Vocals
Arden: Vocals
Sam Miller: Vocals
Barry Haggarty: Guitars
Mateusz Swoboda: Cello
Sarah Young: Flute
Rick Miller: Vocals and all other instruments

The Spoken Word, 2013
Themes found in classical literature, fantasy and folklore often find their way into progressive rock lyrics throughout the genre. Romantic poetry, Medievalism and science fiction themes are very common and often appear, as do Dystopian and apocalyptic themes. Rick Miller's progressive rock has its own distinct literary quality to it, especially in terms of dark, melancholy romantic themes which thread deep and wind widely through his various progressive albums. The following selection from Miller's The Spoken Word reveal the depth and breadth of his literary influences and how they merge with his own personal vision of contemporary prog:
Rick Miller — Shackles (from 'The Spoken Word', 2013)

Rick Miller — Purgatory (from 'The Spoken Word', 2013)
Rick Miller — Incubus (from 'The Spoken Word', 2013)
Rick Miller — The Raven (from 'The Spoken Word', 2013)
Rick Miller — The Passion of Everything Dies (from 'The Spoken Word', 2013)
Angel Of My Soul, 2008
Rick Miller's 2008 release, Angel Of My Soul, can best be described as Pink Floyd meets Moody Blues with a strong undercurrent of King Crimson and Alan Parsons. The two tracks, "Lords Of The Abyss", which sets the tone for the release beginning with an ambient intro with atmospheric mellotron and guitar, intensifying with the song's melodramatic mood, and culminates with a blistering guitar solo. The title track, "Angel Of My Soul" is reminiscent of Chris De Burgh, Vangelis and Genesis:
Rick Miller — Lords Of The Abyss (from 'Angel Of My Soul', 2008)
Rick Miller — Angel Of My Soul (from 'Angel Of My Soul', 2008)
Angel Of My Soul Tracklist:
Lords Of The Abyss (6:19), Eternal Moonlight (4:31), Angel Of My Soul (4:56), You Are Gone (5:49), For The Love Of You (6:35), My Nightmare (3:52), Footprints In The Snow (4:07), The Moon And The Stars (6:19), Dark Is The Night (3:34) These Eyes Of Mine (Bonus) (03:28)
Line-up / Musicians:
Rick Miller – vocals, guitars, keyboards
Barry Haggerty – guitars
Will – drums
Falling Through Rainbows, 2009
Released in 2009 by Unicorn Digital, Rick Miller's Falling Through Rainbows is a mellow, vocally oriented album reminiscent of Genesis' Selling England by the Pound. This album's only heavily prog offering, "The Journey", which opens the album, unfortunately does not repeat again on this particular release:
Rick Miller — The Journey (from 'Falling Through Rainbows', Unicorn Digital, 2009)
Falling Through Rainbows tracklist:
The Journey (7:56) The Fortunate One (4:32) Rose Colored Halls (4:56) Everything Dies (4:07) Thoughts of Suicide (4:55) Spanish Sun (5:24) Your Ghost Tonight (5:15) The Days of Hieronymus (4:32) This Heart of Mine (5:12)
Line-up / Musicians:
Sara Young – flute
Mateusz Swoboda – cello
Kane Miller – guitars, violin
Will – drums
Rory – bass
Rick Miller – all other instruments, vocals
Immortal Remains, 2013
From the first instance I heard Rick Miller's Immortal Remains I was impressed by how Miller had brought together on this particular release all the unique, yet disparate elements which had appeared to varying degrees on all of his earlier releases. The music is atmospheric, heady and dark, equal in tone to his melancholy vocals which Miller sings slowly, sometimes in almost-hushed-spoken-word-segments. Together with the mellow, sometimes crying guitar licks that punctuate Immortal Remains is what lifts this release up to a new heights with each new listen:
Rick Miller — The Hands of Time (from 'Immortal Remains', 2013)
Rick Miller — Providence (from 'Immortal Remains', 2013)
Rick Miller — Sanctity (from 'Immortal Remains', 2013)
Immortal Remains tracklist:
Rats In My Darkness (3:02) Ode To An Angel (9:20) Like A Drug (5:05) The Hands Of Time (10:20) The Oasis (2:42) Sanctity (4:50) Providence (5:18) My Atom Heart (2:21)
Line-up / Musicians:
Sarah Young – Flute
Barry Haggarty – Stratocaster Lead Guitar
Kane Miller – Guitar and Violin
Mateusz Swoboda – Cello
Will – Drums
Rick Miller – Everything Else

Mark McCawley: How did you produce Immortal Remains? During one sitting at one setting, or over time incorporating other musician's material? Did you use software like Garageband? How would you describe the current process of CD creation from that of the label studio system. Which do you prefer?

Rick Miller: The music production process for me is a hobby, and as such I can take as long or as little time as I want with something. I have spent hour upon hour tweaking and twisting a small bit to make it fit just right.. and because it is a hobby, there has to be some enjoyment involved. My own rule is that the moment I'm not having fun, I stop what I'm doing.

Immortal Remains was fairly typical for me. I would get an idea for a song, then records what was floating around in my head on the computer with a midi keyboard (I use several music software programs such as Ntrack, Soundforge, and a few others). I would then start adding bits and pieces of other instruments to see what works and what doesn't, eventually writing out parts for other instruments such as flute, cello and guitar. Even though I haven't had any musical training, I have taught myself to write out music for other instruments. The flute and cello players I use are classically trained, so this is necessary for them. My lead guitar player actually runs his own studio, so I occasionally go in there to have him record guitar part and also to listen to things just to keep me no track. Once enough tracks for a CD are finished, I go back to his studio for mastering. I then complete the album artwork myself on Photoshop, then send all the audio tracks and artwork to my distributor, MALS in Russia. I painted the album cover pictures for all my CDs up to Dark Dreams. I simply ran out of paintings at that point.

The label studio system of music creation of course is a business, and in the music business today you either fit in with what the labels want you to be or you don't fit in at all. Mainstream, moneymaking music is all they produce and creativity is not encouraged. When the major labels started losing money in the early 90s, it was too easy for them to simply blame illegal downloading for all their problems rather than looking at the way they were force feeding the public with their product. There have been some changes lately for the better such as individual track downloading, however from an artist's perspective, the major label music business is not a place you can expend any creative energy. I made sure that as my children were growing up, they were subjected a healthy dose of music from the 60s and 70s so they would know that real, creative, original music did actually exist.
Rick Miller's dark, melancholy discography at once pays homage to great progressive music and symphonic prog acts of the 1970s, the Canterbury sound in particular — including Pink Floyd, Moody Blues, Camel, Caravan, Procol Harum, Genesis, and Gentle Giant — with singer songwriting reminiscent of King Crimson, Yes, Alan Parsons, Vangelis, and early Chris de Burgh. It will be intriguing to see (as well as to hear) where Miller will take his creative musical vision from this point, having reached the pinnacle of traditional and symphonic prog. Psychedelic prog? Avant-prog? Intriguing, indeed. Rick Miller is a musician to watch.UG


Rick Miller has been composing, producing, performing and recording since the early 80s. Having produced a great deal of instrumental music for various AV productions, in 1982, he released "Starsong," a new age keyboard, instrumental work that sold over 30,000 copies worldwide through Vital Body Marketing of Manhasset, New York.
Throughout the 80s and 90s, Miller gained a great deal of production experience while working at Sound Design Studios in Toronto, then later in his own studio in Lakefield, Ontario, all the while honing his skills as a singer, songwriter.
Early in the new century, Miller turned his attention to his first love, Progressive Rock, the music he grew up listening to. Between 2004 to 2013, he released 8 CDs in the prog rock genre, the latest being "Immortal Remains." His style can be considered to be about halfway between Pink Floyd and The Moody Blues, and although there is certainly a modern edge to his pieces, there is no doubt that his major influence comes directly from the 70s. All of Miller's CDs feature an assortment of guest musicians that typically add their own flavour to each piece.
Rick Miller currently lives and works in Lakefield, Ontario, Canada. A graduate of technical college, Miller has worked for a branch of the Canadian Federal Government for 32 years. He is married with 3 children.
Online:
www.facebook.com/pages/Rick-Miller/243367182533?ref=ts
www.last.fm/music/Rick+Miller
www.mateuszswoboda.com
www.haggartysoundstudio.com
Note: Video of The Fortunate One by the Rick Miller Band. 2009 Unicorn Digital. Track available on Falling Through Rainbows, 2009.